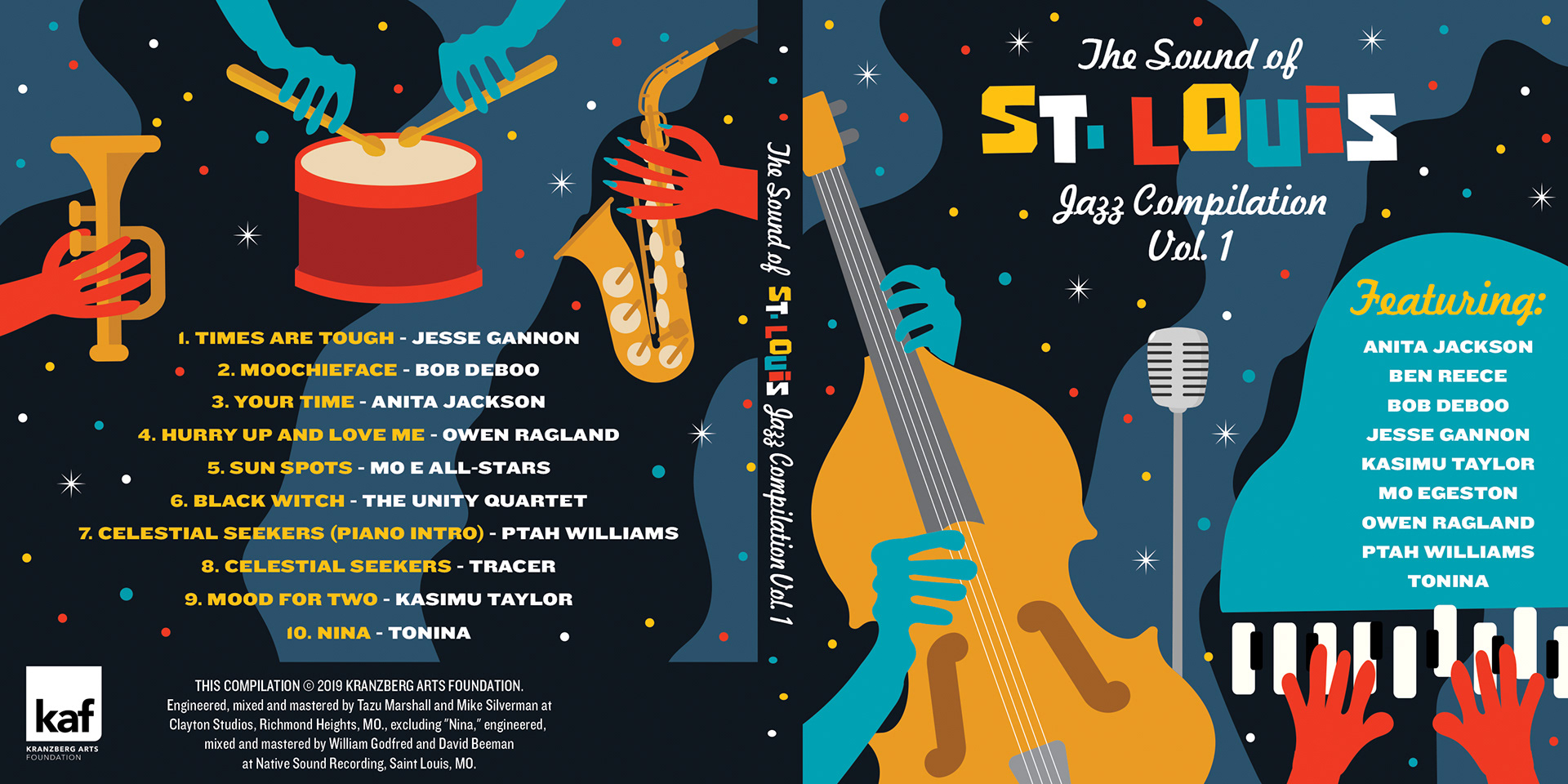 500 purchased Digipak CDs are available for physical and digital sale/streaming.
Digital Marketing Translation
Recording Sessions at Clayton Studios in Richmond Heights, MO. All photos are shot on a Nikon D5100 with 35mm, 50mm, and 18-55mm lenses.
The Sound of St. Louis Jazz Compilation Vol. 1 listening party at The Dark Room.
Resident Artist: Anita Jackson
Resident Artist: Ben Reece
Resident Artist: Jesse Gannon
Resident Artist: Mo Egeston
Resident Artist: Owen Ragland

Resident Artist: Ptah Williams

Resident Artist: Tonina Saputo