Just Peachy Fresh Juice logo. While not all days are not the same, turn to Just Peachy Fresh Juice to provide a healthy and happy lifestyle for all to enjoy.
Just Peachy Fresh Juice will come in numerous flavors, all of which would be paired with the peach symbolism to express beverage combination choices.
100% fresh fruit beverages with no sugar or artifical flavoring. A healthy alternative to soda and energy drinks that teach consumers how to enjoy and become part of a healthier lifetsyle. 
Just Peachy Fresh Fruit "strawberry and peach" can designs.
6-Pack can packaging for Just Peachy Fresh Fruit "Strawberry and Peach" beverage. 
Continue to stay healthy with Just Peachy motivational playlists and start your day off with a variety of selected music that will inspire, motive, and give you the dtermination to avoid unhealthy beverage and meal decisions.
Just Peachy Fresh Juice also provides educational videos and podcasts to teach consumers how to enjoy a healthier lifestyle. Videos are created for all ages that explain the joys and benefits of having a healthier lifestyle and how easy it is to maintain.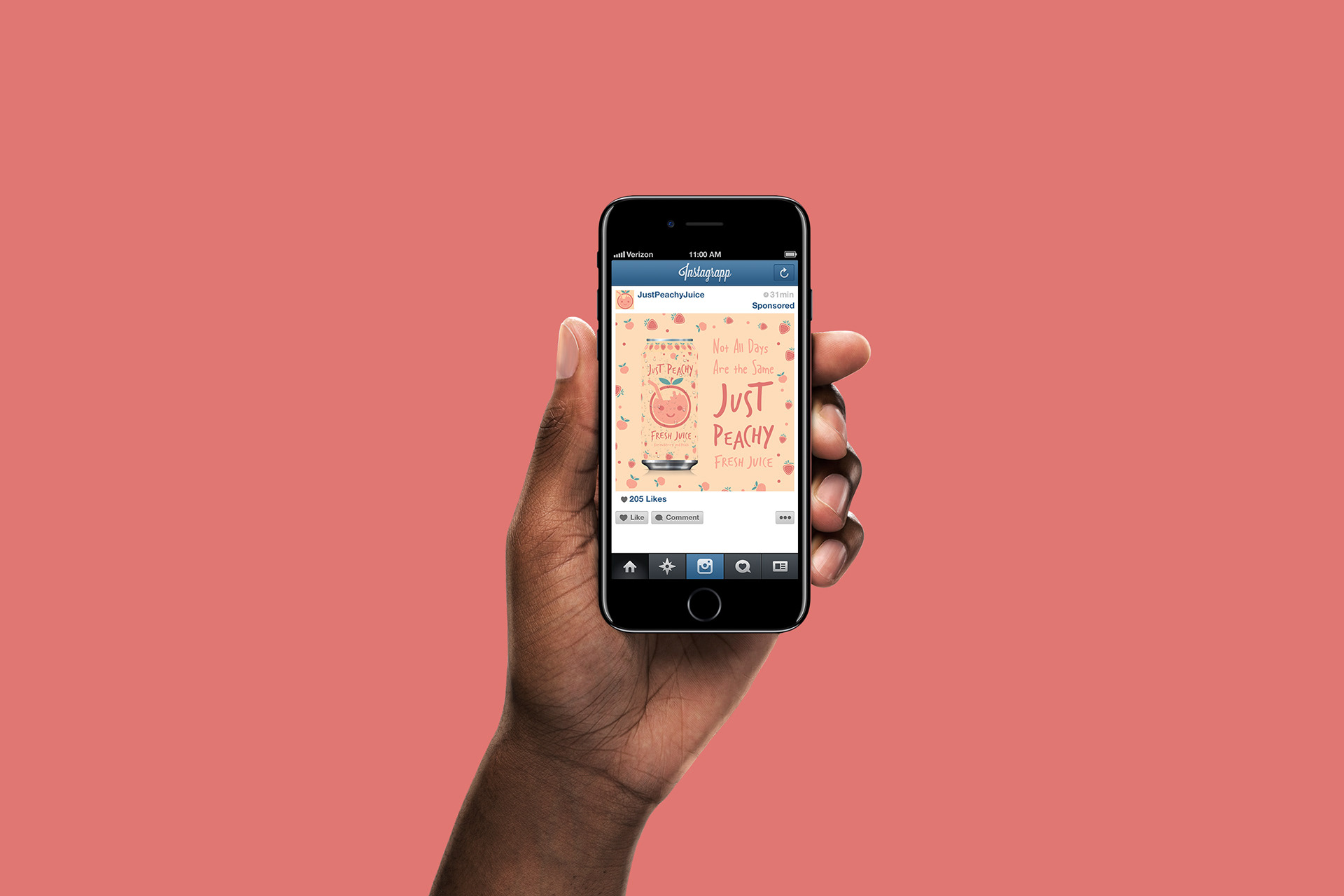 Stay connected with Just Peachy Fresh Juice on social media to discover new products, promotions, and prizes within the brand.